Nowra Accommodation Search
For Cheap, Luxury or Discount Hotels around Nowra
Title: Discover the Best Accommodation Options in and around Nowra, New South Wales, Australia
If you're looking for a perfect getaway in the stunning region of Nowra in New South Wales, you need to ensure that you choose the best accommodation option. The picturesque natural landscapes of the area, along with its rich cultural heritage, make it a popular destination for travellers from all parts of the world. Let's explore some of the best accommodation options in and around Nowra that you can choose from.
1. Nowra Motor Inn
Nowra Motor Inn is one of the most popular accommodation options in the area. It is located in central Nowra, close to the major shopping centres, restaurants, and cafes. The Inn has comfortable rooms with all the necessary amenities that make your stay comfortable and enjoyable. Some of the facilities provided by the Inn include free Wi-Fi, air-conditioning, cable TV, and a minibar.
2. Bomaderry Motor Inn
Bomaderry Motor Inn is another great accommodation option in the area. It is located in the suburb of Bomaderry, which is just a few minutes away from the central business district of Nowra. The Inn offers modern rooms with air-conditioning, free Wi-Fi, and a minibar.
3. The Archer Hotel
The Archer Hotel is a luxury hotel located in the heart of Nowra. The hotel features contemporary rooms and suites with stunning views of the Shoalhaven River. Some of the amenities provided by the hotel include an outdoor pool, a fitness centre, a restaurant, and a bar.
4. Meroo Meadow Retreat
Meroo Meadow Retreat is a stunning accommodation option nestled in the heart of the region. It offers three luxurious and spacious suites with all the necessary amenities. The suites offer breathtaking views of the surrounding landscapes, allowing you to truly enjoy the natural beauty of the area.
5. Tapitallee Lodges
If you're looking for a serene and tranquil accommodation option, Tapitallee Lodges is a must-visit. The lodges are located in a peaceful and quiet location, surrounded by lush greenery. It offers self-contained cabins that are fully equipped with all necessary amenities, including a fully equipped kitchen and an outdoor BBQ area.
Conclusion
Now that you're aware of some of the best accommodation options in and around Nowra, you can choose the one that suits your needs and preferences. Each of these options offers a unique experience, making your stay in the region memorable. So, book your stay now and enjoy the beauty of Nowra, New South Wales, to the fullest.
This is the worlds leading discount accommodation cross search engine

save up to 80%


This is the same set of services most travel agents use, Free to bookmark and share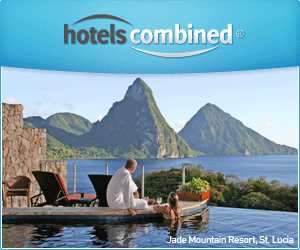 This is the site for Nowra New South Wales . Are you searching in the right Australian Region?
MOVE PORTAL